Mortgage Information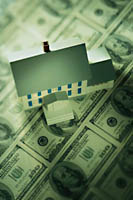 It's important to us that you are taken care of from start to finish through the home buying or selling process. That's why we have partnered with the top professionals in their respective industries so that you can feel comfortable knowing that you are being taken care of the right way.
---
Mortgage Payment Calculator & Amortization Table
This calculator will help you determine what your mortgage payments will be based on purchase price, interest rate and mortgage term, as well as other factors. The amortization table shows what the interest and principal payments will be over the term of the mortgage.